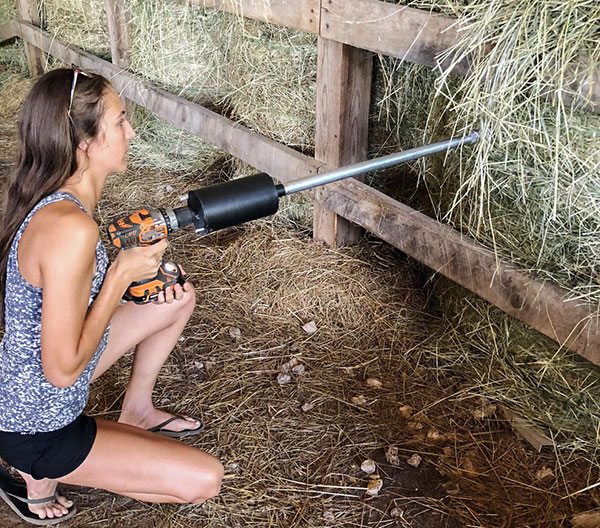 From precision farming techniques to fertility management, producing high quality hay is what drives Hannah Strain's supervised agricultural experience (SAE) to success. She's one of four finalists in the forage production proficiency award area at the National FFA Convention next month in Indianapolis.
A member of the Rolla FFA chapter, Hannah's SAE includes working for Elk Prairie Farms LLC, a beef cattle operation that focuses on forage production.
"High quality production is vital to the entire farm," she explains. "We use precision farming techniques and apply our fertility in different than normal application windows to favor superior species in our grazing and hay production management."
Hannah says her SAE has provided her a learning experience to see and practice the techniques for producing a quality product while still maintaining quantity.
"I have been tasked with jobs like forage assessment, evaluating seasonal growth of warm and cool season grasses, soil assessment, all aspects of hay production, and the marketing of our forage product," she explains.
Hannah works with customers across the state and takes pride in producing a quality product. She also maintains a positive working relationship with landowners who they lease ground from as well as  local ag businesses who help carry out the farm's operations.
"Customer service and sales is vital to my future in the agriculture industry," Hannah says. "Focusing on a career in agricultural advocacy and promotion, I have taken every opportunity to visit with agriculture businesses, customers, local farmers and others to further my communication skills. Learning these valuable skills will help with my future career of communicating with people all across the agriculture industry."
Read More