Career Development Events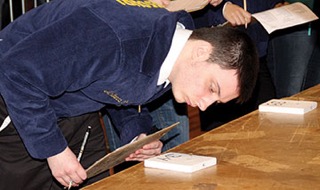 From communications to mechanics to livestock judging, 25 career and leadership development (CDE and LDE) events help FFA members complete as individuals and in teams to sharpen their leadership skills and agricultural knowledge.
Individuals and teams who received first place at the Missouri FFA Convention in April will represent the state at National FFA Convention. Here's a list of this year's CDE and LDE participants.