District Contests Adjust Schedules
Career and Leadership Development Event schedules adjust statewide due to Covid-19.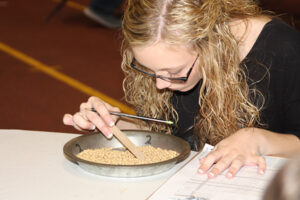 Prompted by Covid-19 guidelines in many areas of the state, district FFA career and leadership development event schedules are taking on new formats this spring. Below is a list of the current schedule as of Feb. 15. Check out  Missouri FFA.org for up-to-date information.
Central District
CDEs – March 29 & 30
LDEs – April 1
Northwest District
CDEs – March 10, 17, 24 and 27
LDEs – March 22
Southwest District
CDEs & LDEs – March 25, 26, 27
South Central District
CDE/LDE – March 29
CDE – March 30 and April 01
Southeast District
CDE – March 23
CDE/LDE – March 24 and 27
Northeast District
CDE – March 9, 16, 20, 22, 23, 24, 31
LDEs – March 22