10 Tips for Scholarship Apps
College bound? Now is the time to get financial assistance!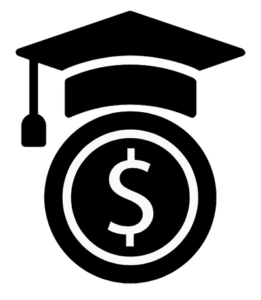 The excitement of graduating from high school and beginning a collegiate career is among the most celebrated milestones in life. But, along with the excitement comes figuring out how to pay for school, which can be a burden for some students. Scholarships are the ideal option to help pay for college, and the amount of financial assistance available for students entering higher education is vast. Scholarship applications do require time and commitment, but the task pays off when you put your best effort into them. To help with the application process, consider these tips to improve your chances of obtaining scholarships.
Start early. The earlier you begin the scholarship application process the better. If you begin applying your junior year, you will have plenty of practice and enough time to secure enough scholarships to hopefully pay for the first year of school by the time your freshman year of college rolls around.
Don't avoid essays. It might seem like a daunting task, but do not skip over applications that require an essay. Take your time, review the required content for the essay, edit the draft and edit again before submission.
Watch deadlines. Be sure to keep track of all scholarship deadlines. Write the dates on a calendar that you will see daily. Your hard work on the application will be for nothing if you don't submit it by the deadline.
Look for unique opportunities. Scholarships for specific things like heritage, for example, can help boost chances of receiving more financial assistance. There is even a scholarship available for getting inspiration from a Branson show.
Let the small scholarships add up. You don't necessarily have to apply for the scholarships with the most amounts. It's okay to apply for small amounts and let those build up over time. Don't be discouraged if you don't receive the largest amount, because any scholarship should be celebrated!
Request letters of recommendation from people outside your family and friend circle. Try to reach outside your usual circle when asking for letters of recommendation. Think of anyone in your academic career such as, teachers, coaches or advisors. Also, consider your work history and associated coworkers, bosses, etc.
Use the academic resources around you to find scholarships- advisors, teachers, etc when looking for scholarships. Don't be afraid to ask for more information. Advisors and teachers are great resources for this and likely have more insight on opportunities that you may have missed while doing online searches.
Research the school before you write your essay and align your goals and values. Every school you apply to will be unique in its own way. Be sure to cater your application essays to the goals and values of the specific college or university. Your essay will stand out and show you have done your research.
Get help proofreading your essays and applications. Ask your school counselor or a trusted teacher assist with reviewing your essays and applications. The most important part of any scholarship application is making sure it is error-free, including spelling and grammatical mistakes. Have trusted professionals review your applications and essays before submitting.
Have a positive online presence. You never know when they're going to look! Anyone can see your social profiles, including those reviewing your scholarship applications. Conduct a personal social media audit and consider whether or not your posts would help or hurt your chances of receiving a scholarship.
Looking for a scholarship opportunity? Check out the listing on our website at missouriffa.org
from Missouri State University Agricultural Communications Dept.