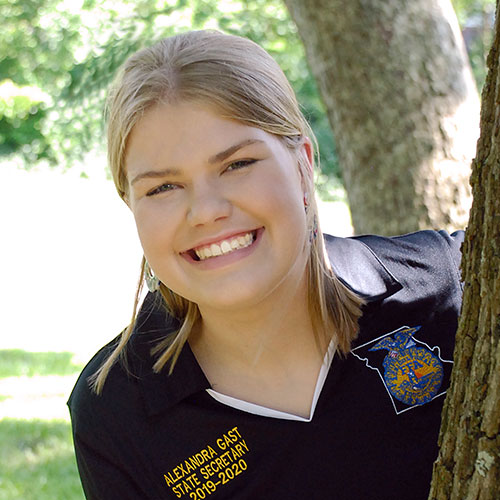 Conquer With A Positive Attitude
As the beginning of the school year is around the corner, a new season of change is upon us. We may think this is just another year, we may not see the potential of a fresh start, or we may be hopeful that this year will bring growth. No matter the situation, or the outlook you have, this can be your year.
Attending FFA camp as a sophomore, I had a few preconceived notions of what to expect. The hot days in the rec hall, the bad food, and the treacherous hike up and down the trail to the waterfront was not something I was looking forward to. I let others decide my attitude going into the week and didn't take advantage of the opportunities that I had been given.
I tried to fill my time with activities at the waterfront and learning to like the food that was served in the dining hall. My time at Camp Rising Sun was not the greatest and I was ready to go home.
Applications came out for camp the next year and I was not going back. NO WAY and NO HOW. But you see, I forgot one vital detail my first time at camp- I did not earn my leadership medal. I had to go back, open-minded and ready to conquer a challenge.
That year at Camp Rising Sun, I stayed positive. I focused on my goal. I had some fun along the way. FFA Members, this school year will be what you make it. Go in with a positive attitude, ready to conquer a new challenge.