Save the Date – Drive to Feed Kids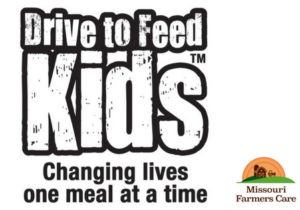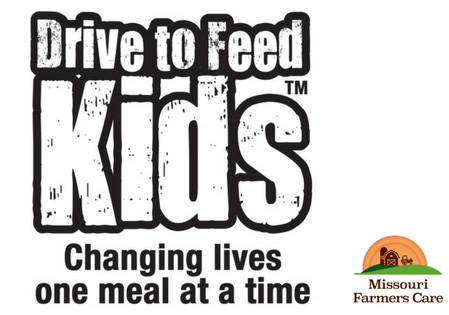 The first ever Missouri FFA Food Insecurity Service Day was held last August during the 2017 Missouri State Fair, and plans are already well underway for this year's event.
Set for Aug. 14, this year's project hopes to package 100,000 meals for food banks across Missouri.
Missouri FFA teamed with Missouri Farmer's Care for the first Missouri FFA Food Insecurity Service Day. On Aug. 15, 2017, more than 350 FFA students and volunteers spent the day packing 52,032 meals to feed families of up to six people.
In an effort to combat childhood food insecurity in the state, Missouri Farmers Care has launched a summer of service with Drive to Feed Kids, a program that leverages existing food bank and distribution networks to deliver kid-friendly meals to youth. Food is delivered through backpack programs and in-school food pantries to help children in food-insecure households.
Dr. Alan Wessler, chairman of Missouri Farmers Care, said the Missouri State Fair is an appropriate venue to celebrate the best of Missouri agriculture as well as address the food-security challenges that too many Missourians face.
"Hunger isn't an issue that only happens somewhere else," Dr. Wessler said. "It is a pervasive concern across Missouri's rural communities." A recent study from Feeding America revealed that food insecurity exists in every county in the nation, from a high of 38 percent in Jefferson County, Mississippi, to a low of 3 percent in Grant County, Kansas. The study also showed that:
Children are at greater risk of hunger than the general population. Across all counties, 21 percent are food insecure, compared to 14 percent of the general population.
Food-insecure individuals are often ineligible for federal nutrition programs such as the Supplemental Nutrition Assistance Program (SNAP) and free and reduced-priced school lunch programs, underscoring the importance of not only the charitable food assistance sector but also a strong and effective safety net of public nutrition assistance programs.
76 percent of counties in the top 10 percent of food-insecure counties are rural. Predominantly rural counties have higher rates of food insecurity than urban counties.
"All of us in agriculture are focused on doing our best to produce food," Dr. Wessler said. "But we're also focused on making our communities the best place they can be. When our youth face uncertainty about access to nutritious food, it presents challenges in coming to school ready to learn and thrive. It is time to consider what we can do to help. The good news is that our partner through Drive to Feed Kids, Feeding Missouri, has a proven and efficient way to deliver food to those who most need it."